Plastics Processing
ERP Software
A Simple Workflow for Your Whole Organization
CyFrame's simplified visual workflow structures your entire process to provide the tools and reports to effectively monitor your teams' performance and identify bottle necks to ensure on-time deliveries.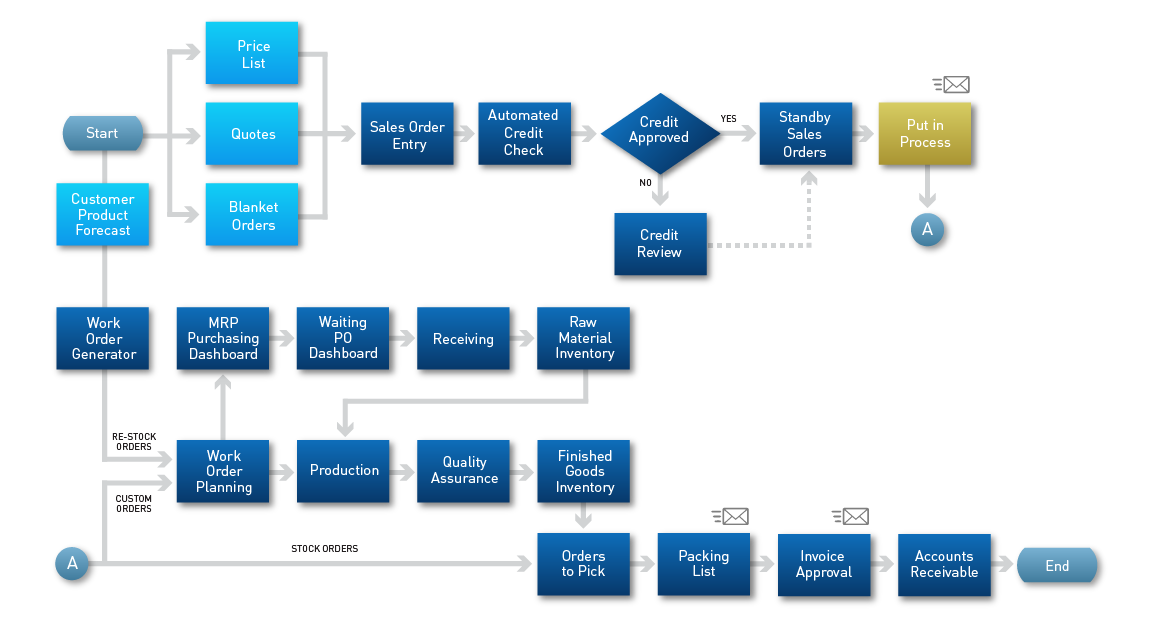 Real-Time Visibility with Shop Floor Data Acquisition
CyFrame live shop floor data acquisition is included as a standard feature, making it accessible to all plastics processors, small or large. The solution tracks production quantities and efficiency in real-time while managing lot control, rejects, downtime, setup and production time.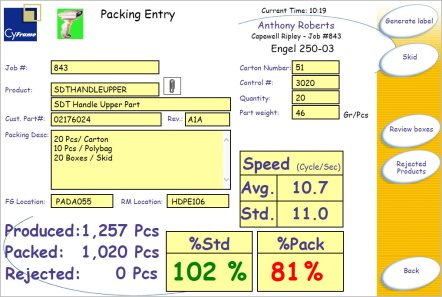 Drag-and-Drop Company-Wide Scheduling
CyFrame's integrated scheduling ensures each department has what is required to fulfill customers' orders to meet on-time delivery:
MRP live verification of virgin resins, colors, additives and regrind material availability
Machine and labor capacity
Detects and rectifies machine and line equipment conflicts
Schedules preventive maintenance
Tracks on-time delivery
Optimizes color changeover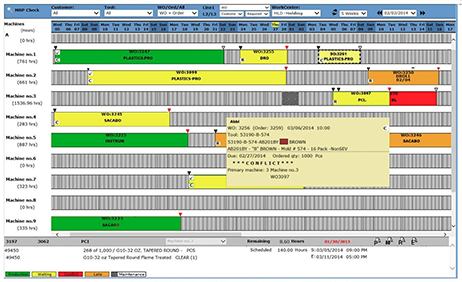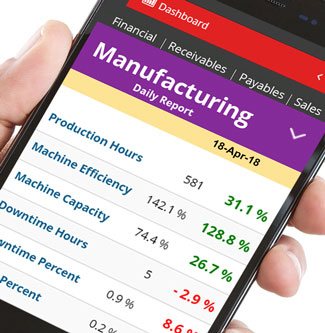 How successful were you today? This week? This month? Year over year?
Access all your sales, financial, inventory and production performance metrics, wherever you are at any time of the day.
Managing in the Profitability Triangle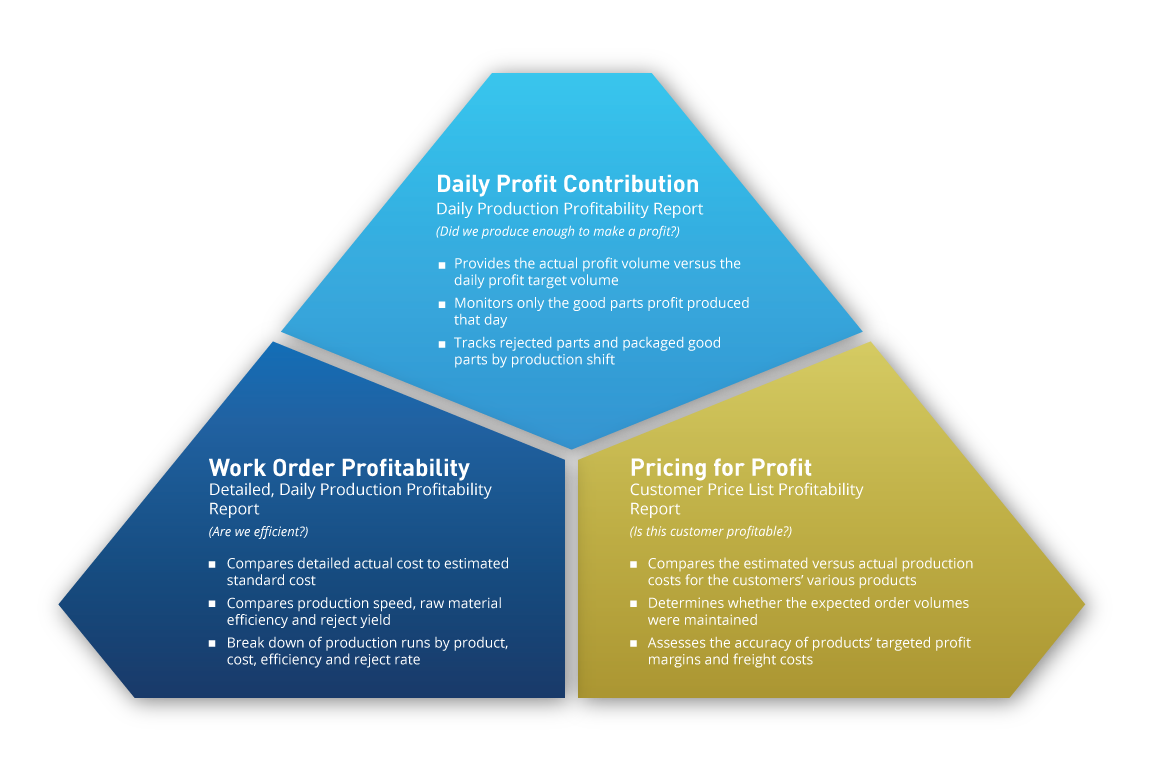 Complete Financial and Costing Solution
Cutting-edge integrated Financial and Costing solutions which provides the capability to perform all accounting tasks in the most efficient way while delivering all necessary profitability metrics for managing product costs, customer price list and production activities in the simplest and earliest way possible.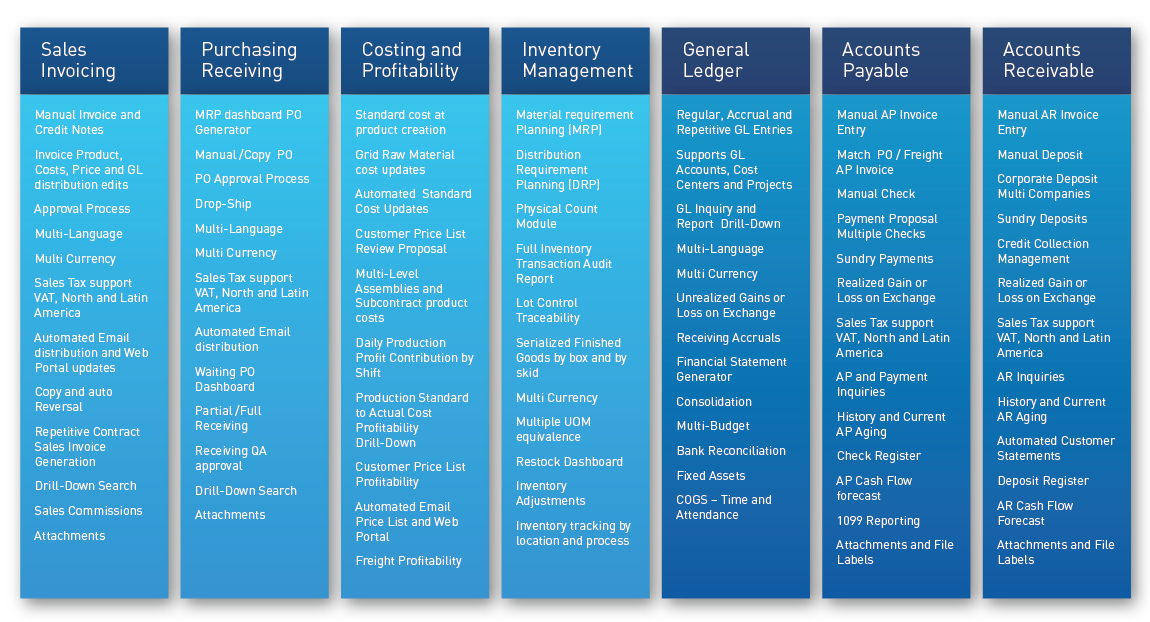 Important Related Resources