Moving from ''paper to knowledge'' for production entries on the Shop Floor
The CyFrame MES software manages in real-time touch workstations, barcode scanners and label printers. Our solution can be complementary and tightly integrated to our ERP software. It eliminates the dependency for side systems often fed manually to track production entries which will now be replaced with the MES automated process. It is designed to provide insight into live production performance at each step and/or line workstation. A machine dashboard is also updated instantly to demonstrate the performance of all machines on the shop floor.
Records all good production entries with lot numbers and package serial numbers
Easily enter any obvious rejects from the machine(s)
Large visual packaging performance indicators
Records actual production time versus estimated standard time performance
Can be used with pre-printed labels or printed labels in real-time to record production
Works with our integrated machine PLC optional panel
Production entries update the Work Order and machine dashboard in real-time
Each work order Production Efficiency and Reject reports are updated in real-time for detailed analysis
Reports and dashboard indicate the actual to standard cost performance as well as the overall profitability of each order being processed
Live Production line rejects can be recorded by line operators by defect codes
Once released from production, production goods are automatically transferred to QA inspection if required
Once released from QA, inventories are transferred to the appropriate warehouse location for immediate shipping or storage
QA notes can be recorded on the product to be published for the next run to avoid future defects
Raw material lot tracking made simple
CyFrame's MES keeps you informed at all times with an intuitive and easy to use raw material lot tracking that allows for instant intel into the source of each finished product produced. Often handled manually, great benefits can be achieved with this level of automation and will provide you with the accurate lot tracking information for your customers about the sources of raw materials used to make their products. CyFrame adopted a simple method to reduce internal work and provide accurate lot number tracking in three easy steps.
Lot numbers are recorded at receiving
Raw material sent to the production line(s) are moved to the production location when used
The material is reserved based on open work orders
The production assigns each raw material lot number to create a control number for the work order processed
Each packaged finished product produced are assigned a serial number with the control number
Once a raw material runs out, a new lot is assigned and creates a new control number
Operators and/or tools can be part of the control numbers
Skids can be connected to each box control numbers on a skid for lot and serial tracking
Skids can be scanned for shipping to issue the automated lot number certificate for the customer
Works for your main locations or remote public warehouse
Works for partial shipments as well
The automated machine PLC panel tracking option
The CyFrame MES PLC Siemens panel module offers the option of adding better controls to your production lines. Both production counts, as well as the speed of your production lines, can be tracked manually on the shop floor workstation, the PLC module provides these measures automatically to record the actual machine count, cycle times and definitive reject rates. The PLC module measures are then applied to the production management reports and dashboards KPI's for refined and reliable accuracy. The CyFrame PLC Panel offers other machine sensor measurement possibilities. PLC panel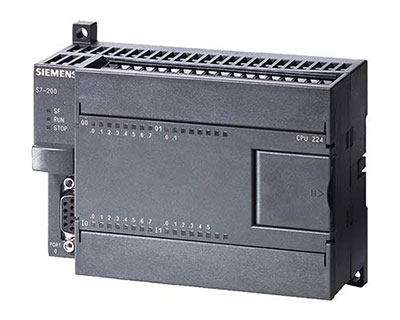 The tools to stay on top of quality
The CyFrame MES Shop Floor module works in sync with the Quality Assurance module to record user defined reject codes and quality tolerance measurements on the shop floor. During production, the line operator can assign reject codes to bad parts and conduct quality measurement tests in real-time. Following that, the QA department can review all the good parts produced to approve as well as the declared bad parts to dispatch them for rework, regrind or disposal. Real-Time dashboards and reports are available to take the corrective actions required. This process to effectively manage the production will save you time and money. CyFrame provides a full inventory audit trail of all good and bad parts for full traceability and accountability.
Important Related Resources