Integrated MES solution for Plastics Processing
CyFrame's Manufacturing Execution System (i.e. MES) provides a simple operator-friendly interface in a cost-efficient shop data acquisition system seamlessly integrated with all the ERP software components.
We understand that plastics processor's profits are made or lost on the shop floor. Therefore, live key performance indicators openly display production performance to allow for immediate course corrections, in support in maximizing production profitability and on-time delivery.
Our MES solution is highly configurable and quickly adapts to accommodate changes. It can also be integrated to other ERP systems that often lack the functionality and flexibility required to add true value to the shop floor. CyFrame's MES was designed for plastics processors to transition to a real-time management methodology using best industry practices.
A Simple Production Workflow
CyFrame provides a simplified visual "to-do list" type workflow throughout the entire production process. This structured approach makes your entire team accountable for performance. Empowering production planners and purchasers with real-time information ensures that all the machines, tools and material are available to execute orders on-time.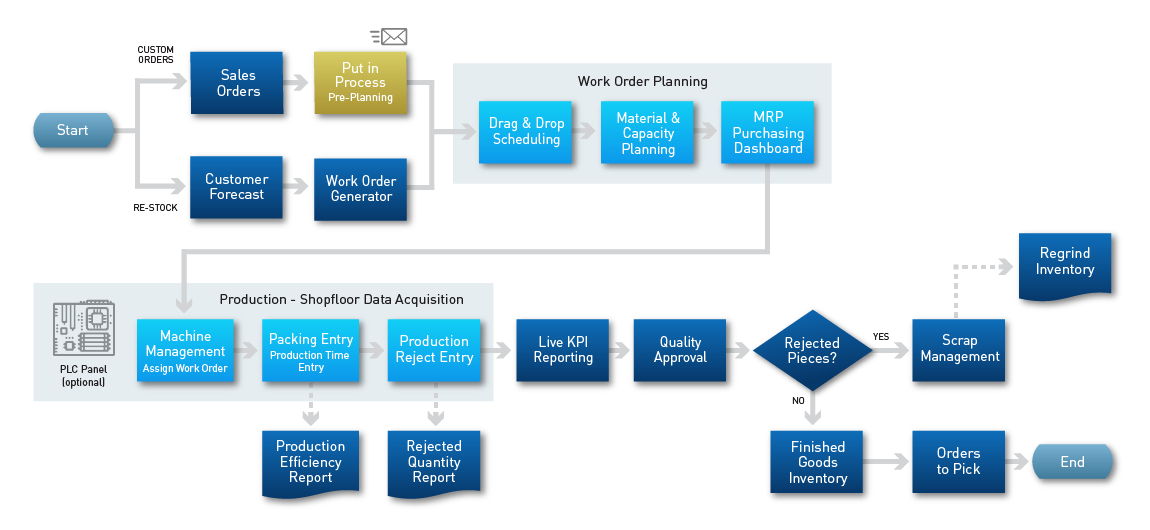 Real-Time Visibility with Shop Floor Data Acquisition
CyFrame live shop floor data acquisition is included as a standard feature, making it accessible to all plastics processors, small or large. The solution tracks production quantities and efficiency in real-time while managing lot control, rejects, downtime, setup and production time.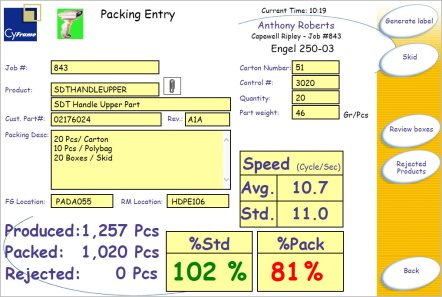 Drag-and-Drop Company-Wide Scheduling
CyFrame's integrated scheduling ensures each department has what is required to fulfill customers' orders to meet on-time delivery:
MRP live verification of virgin resins, colors, additives and regrind material availability
Machine and labor capacity
Detects and rectifies machine and line equipment conflicts
Schedules preventive maintenance
Tracks on-time delivery
Optimizes color changeover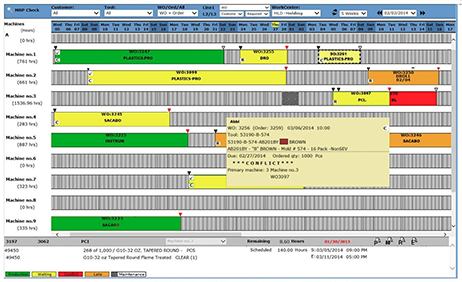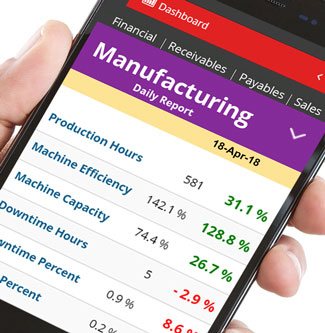 How successful were you today? This week? This month? Year over year?
Access all your sales, financial, inventory and production performance metrics, wherever you are at any time of the day.
Testing & Quality Control
Integrated pass / fail quality assurance helps immediately identify inconsistencies in finished goods, ensuring adherence to strict client certifications, non-conformance and clean room standards.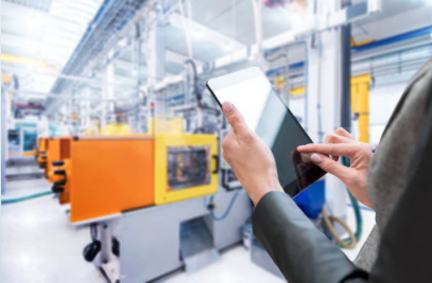 Important Related Resources